A Game of Lines and Nodes
A relaxing brain game to clear your mind and challenge your wits; with no hurry.
A Game of Lines and Nodes is a brain game featuring a minimalist interface and a relaxed environment. The game is safe for all ages but comes without all the distractions that games for kids usually have. Anyone with a taste for puzzle and mind games should give A Game of Lines and Nodes a try. The game does not require any special permissions in your device, works offline and has no ads.
* Please see the note about this WEBPLAYER version at the end of the description. *
The game involves playing with lines and dots (we call them nodes) but is far from being a simple connect-the-dots game. A Game of Lines and Nodes combines elements of Hashi or Hashiwokakero (橋をかけろ, literally translated to "build bridges!"), plus some features that make it unique, engaging and relaxing.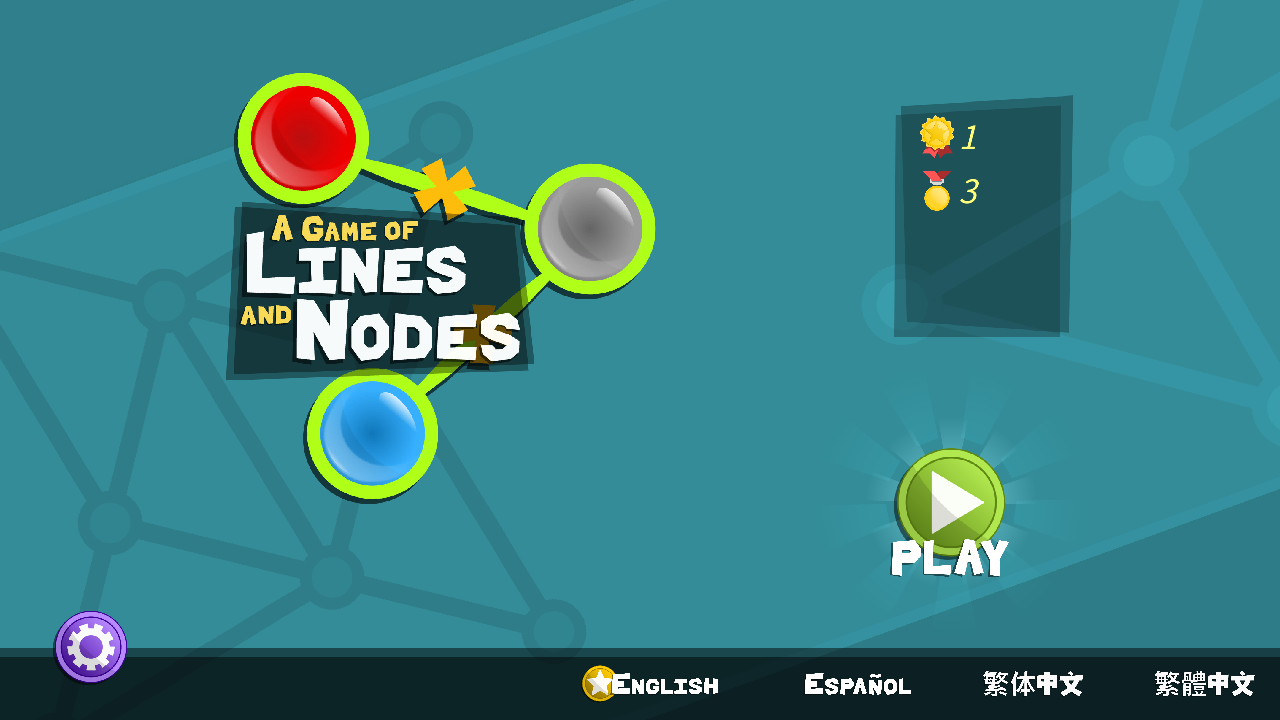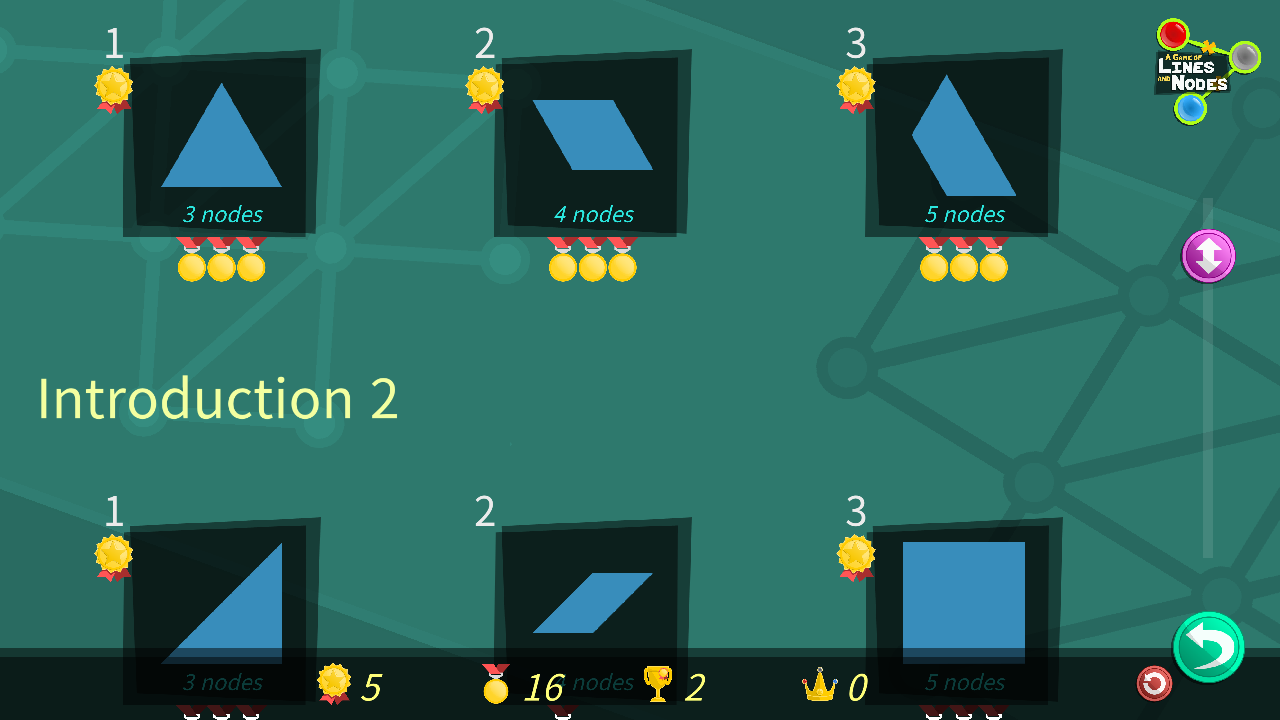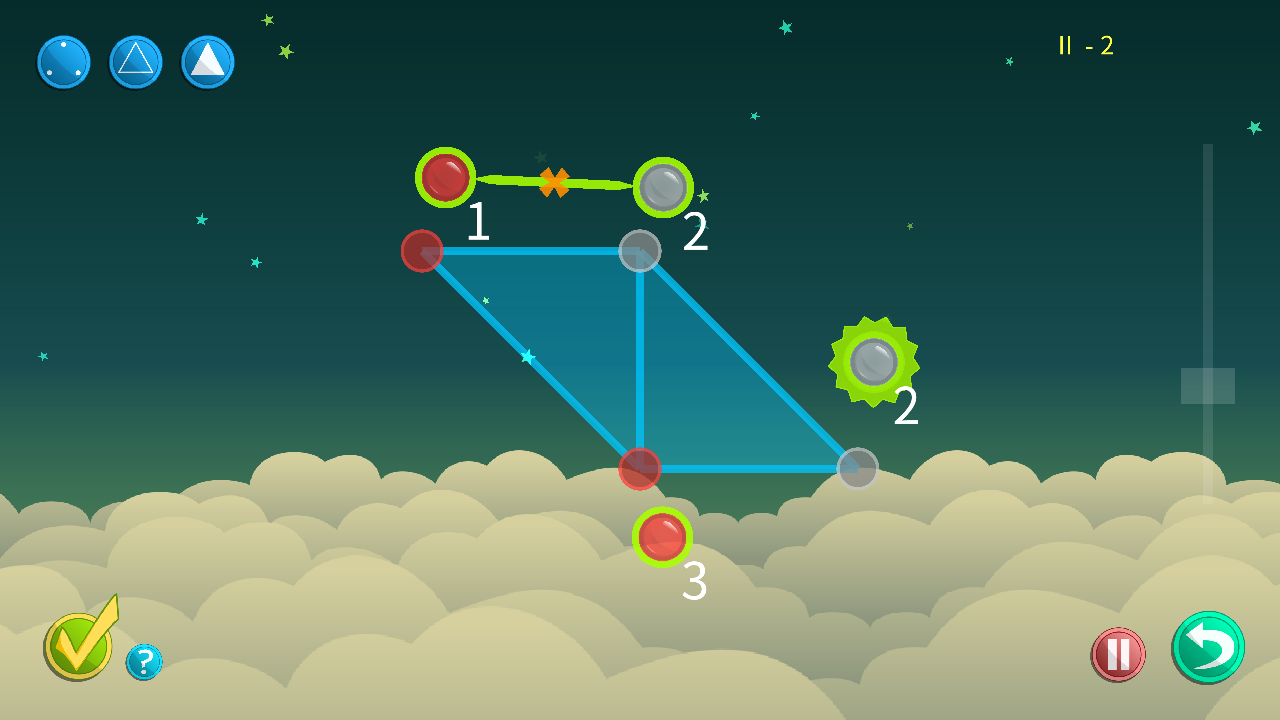 The game is somewhat similar to Hashi in that the nodes have a required number of connections and in that lines cannot jump over nodes or other lines. However, nodes here are 'floating' and can be dragged around freely. Also, there can only be one connection between the same two nodes, unlike Hashi where there can be up to two.
As the nodes get connected, polygons and figures takes form, helping you to determine if you are in the right track to solve the puzzle. Just watching nodes react to each other as they are dragged around contributes to the relaxed environment and is quite entertaining.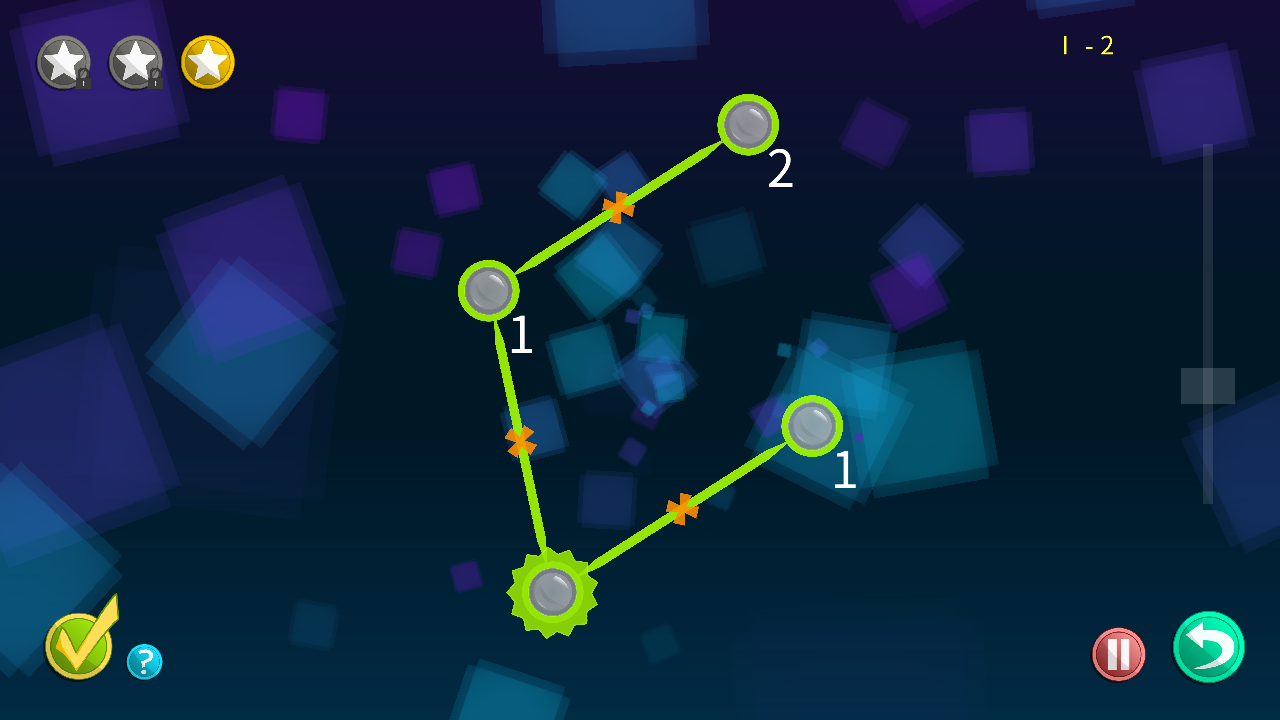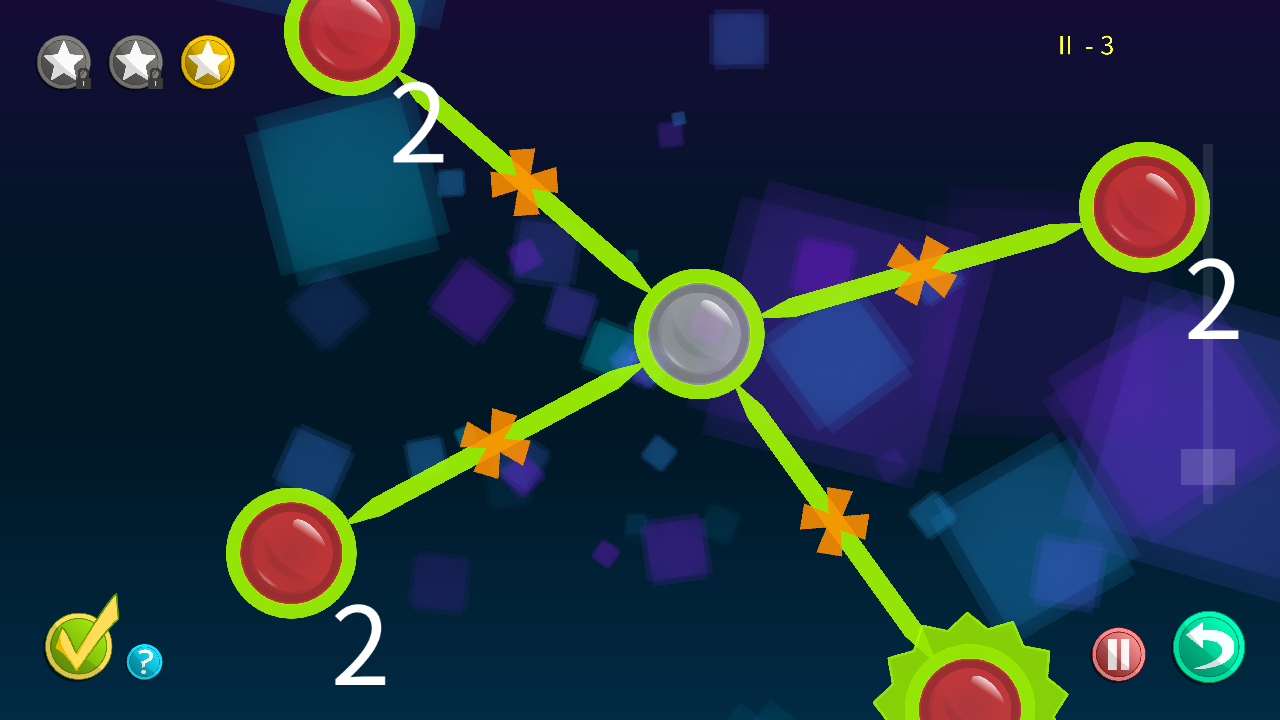 There are no timers in this game, or any other element or mechanic that will make you feel rushed or under pressure. You can take as long as you like to complete a level, you can even save the state of a puzzle and complete it in more than one play sessions.
A Game of Lines and Nodes is designed to be as hard or as easy as you want it to be. You can test your might by playing a level without any help and you may succeed, specially after you are more experienced. However, help is always available if you choose to use it.
There are no ads, no subscriptions and no in-app purchases. Also, the game is safe for all ages and the simple interface and controls will appeal to both young and mature audiences.
The game can be played in English, Spanish or Simplified Chinese (简体中文) and the language can be changed at any time from the Welcome screen.
FEATURES
Easy to learn and play but challenging
Relaxed no-rush environment
No ads, no subscriptions, and no in-app purchases
No internet connection needed to play
Does not require special permissions in your device
Safe for all ages
Clean and minimalist user interface
Option to pause and continue later
Original game elements like unbreakable connections, incompatible nodes and more
Almost impossible to get stuck in a level with the help system
Over 50 challenging levels (Note: Not all levels are available in the demo version)
Background selection and an option to mute sounds
Can be played in English, Spanish or Chinese (简体中文)
* WEB PLAYER ISSUES AND LIMITATIONS *
To make this DEMO playable in as many web browsers and devices as possible, the following features are not available in this WEB version:
Animated backgrounds
Fade in/out scene transitions
Sounds may not play in some browsers
Microsoft Edge does not show the mouse pointer
Game may be broken or not play at all in some browsers
These issues and limitations only apply to this WEBPLAYER version. There are no problems when the demo or paid versions are installed from any of the App Stores listed on this page.
| | |
| --- | --- |
| Status | Released |
| Platforms | HTML5 |
| Author | R-Vélez |
| Genre | Puzzle, Strategy |
| Made with | Unity, GIMP, Inkscape, Audacity |
| Tags | 2D, Casual, connect-dots, hashi, lines-and-dots, Non violent, Relaxing, Singleplayer, Unity |
| Average session | A few minutes |
| Languages | English, Spanish; Castilian, Spanish; Latin America, Chinese (Simplified), Chinese (Traditional) |
| Inputs | Mouse, Touchscreen |
Also available on